Trowels, Hori Hori, etc.
---

This is, simply put, the most indestructible trowel we've ever found. Aside from losing it, you'll never get rid of it. A simple yet brilliant design made from a single piece of stainless steel results in a trowel that simply can't be bent and is completely corrosion-proof. Heavy-duty rubber handle grip with leather thong for hanging. Even better; made in Iowa! Blade marked with depth measurements in inches and centimeters.
Size: 11" x 2.75"
Weight: 10 oz.
$17.00
---

Trake (India)
Now produced in India, this ergonomic and multi-functional tool is cast from solid aluminum for rust-resistance and light weight. Blade marked with depth measurements.
Length: 17"
Weight: 11 oz.
$21.00
---


Hori-Hori (Japan)
We have received several requests for these tools in the past, so we have added them to our selection. Now I can see why folks want them! Extremely strong, comfortable and multifunctional, these Japanese "garden knives" will do anything from weeding to sawing wood with the serrated edge. Two styles; both come with vinyl sheath, replacement sheath available separately.
HORI-HC (high carbon steel) with sheath
Length: 11"
Weight: 11 oz.
$23.00
HORI-SS (stainless steel) with sheath
Length: 12.5"
Weight: 8 oz.
$26.00
Replacement Vinyl Sheath (for EITHER Hori-Hori)
$6.50
Replacement LEATHER Sheath (for EITHER Hori-Hori)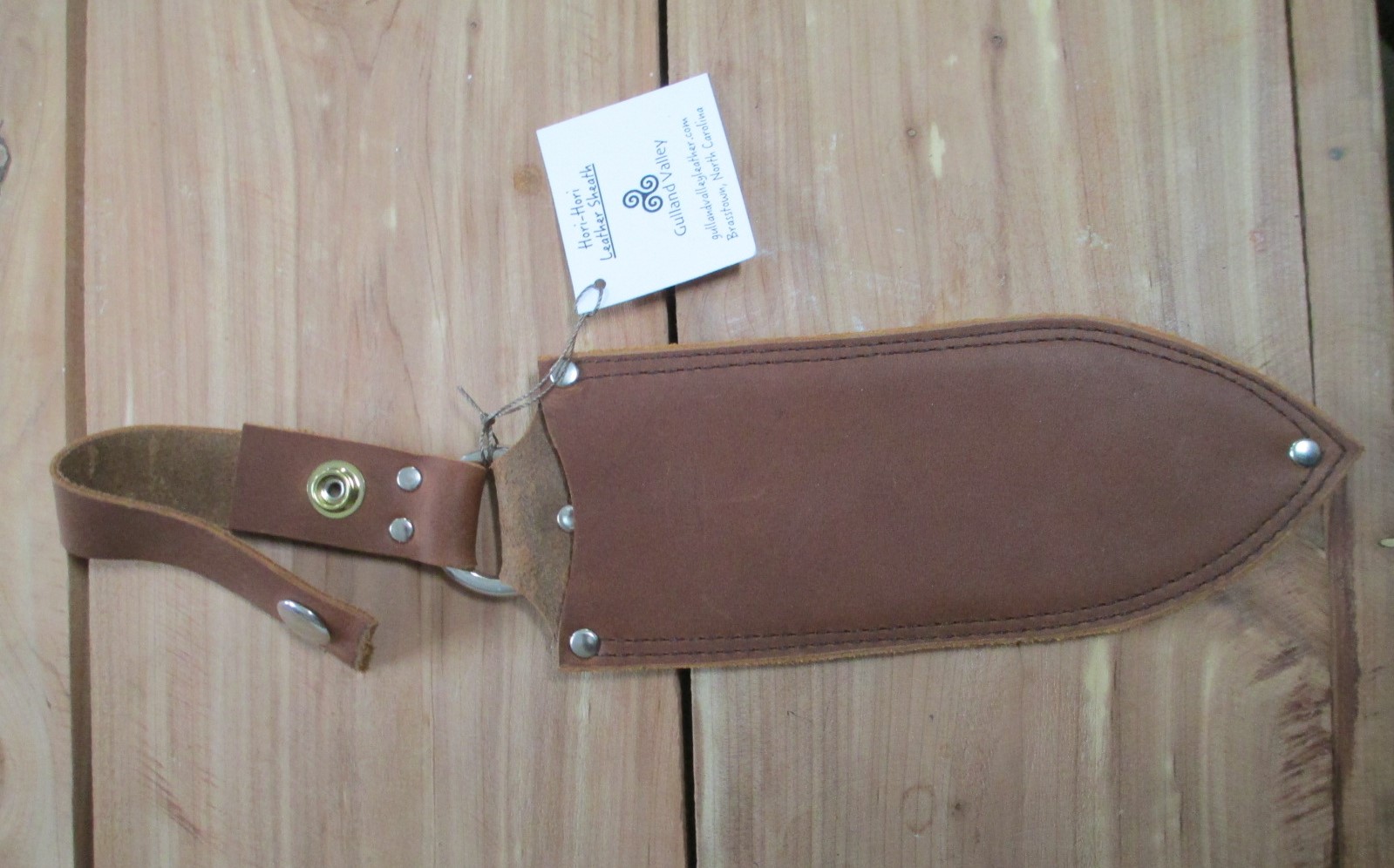 This beautiful leather sheath is hand-made by our friends at Gulland Tools in NC. Steel rivets at corners for durability, plus a hang-strap with a heavy-duty SNAP on it, so you don't have to un-thread your belt to get it on!
$24.00
Ammann Dibber (or Dibble)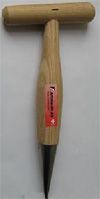 Used to poke holes in the soil for quick planting of small starts or bulbs, or seeds. The first time I saw this T-handled dibber, I thought the handle was on crooked. Upon using it, I realized that the slightly "crooked" handle is more ergonomically correct for less wrist fatigue. However, some folks prefer a dibber without T-grip handle, so we now carry it this way as well.
Length: 11"
Width: 5" or 1.5"
Weight: 0.3 lbs
With T-grip: $10.00
Without T-grip: $8.00
---