About these tools…
I grew up on a farm in southern Indiana. We had several acres of organic market vegetable gardens and Dad had a good assortment of tools for us boys to keep busy. Most of these tools were rather old, and of a high quality not often found in garden tools today…of course, I didn't care about that at the time, I just wanted to get that last 400-foot row of Okra hoed!!
Only when I left home to start my own business (and garden!) did I realize the inferior quality of most garden tools on the market today. The bulk of them are poorly designed, which means more work for the user, as well as being "built to wear out" with poor quality materials and/or assembly procedures.
After a year of searching for something comparable to what I grew up with, I found the lines of mainly forged-steel tools that we now offer. (SCROLL DOWN TO SEE LINKS FOR TOOLS) These tools impressed me with their quality and craftsmanship; I have being using and selling them since 1994.
We're not out to get rich on these tools; the prices shown on this web site are discounted 20-25% from retail prices. Shipping costs are extra; we ship by the least-cost method and add a nominal handling fee. VISA, MasterCard and Discover accepted. ORDERING & SHIPPING DETAILS: Please look through our selection and make a list of the tools you would like to order, and then call us at 502-484-3988 to place your order. We will ship your goods the most economical way (UPS, FedEx or via the Postal Service, depending on the tools) and add the shipping & handling charges to the invoice. (NOTE: some tools can be shipped for less cost when disassembled [handle removed from head]. These tools re-assemble easily.) We do NOT do gimmicks like offering "free shipping" and then charge high prices for the tools to offset the shipping costs…we offer these excellent-quality tools at the best prices we can afford, and then we add on the shipping cost it takes to get them from us to you. Orders can be placed by phone; we accept VISA, Mastercard, and Discover. (no online ordering at this time. We want to TALK to our customers!) PLEASE NOTE that long-handled tools are quite expensive to ship, because all the shipping services (FedEx, UPS and US Mail) all now levy a substantial surcharge for any package over 48 inches in length. Therefore, it is most efficient to order long-handled tools "more than one at a time", because the shipping cost of shipping, say, FOUR long-handled tools is pretty much the same as shipping ONE. So, get together with your friends and put together a "bulk" order and you'll ALL save money on shipping!
I'm happy to be able to offer tools that are comparable (or better, in some cases) to what I used on Dad's farm and also comparable in quality to the Walk-behind farming equipment we sell - when maintained, they will last the better part of a lifetime.
---
VIDEO: Tool & Equipment Workshop at Living Web Farm
---
Click here for warranty information
---
KEEP SCROLLING DOWN TO SEE ALL TOOL BRANDS & TYPES!!
DeWit Tools

DeWit is a 4th generation Dutch tool forging company whose quality, craftsmanship and excellent ergonomic tool design we have found to be unparalleled. Founded in Holland by Wilhelm DeWit 1898, the company is now run by 3rd and 4th generation DeWits, to whom high quality is still top priority. DeWit has about 25 employees; in Europe it takes 7 years of training for an employee to become a certified tool forger. The Dutch forged steel is slightly harder than you will find in English tools (so they will hold an edge better), and the designs much more ergonomic (user-friendly). Just the handle length alone of the Dutch tools sells them… handles are 10 to 20% longer than their English counterparts.
Dewit Hoes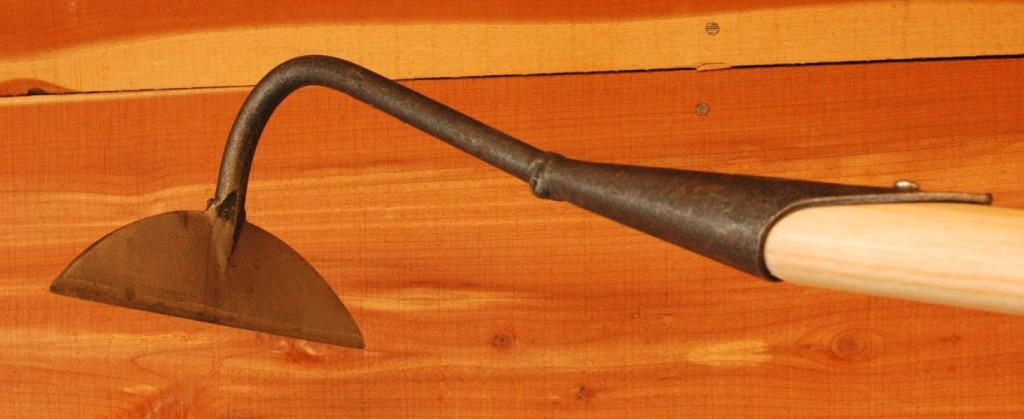 Dewit Hand Tools


Dewit "Other" Tools


---
SHW Tools

The German tool forger dates all the way back to 1267 (not a misprint!), and they offer what is probably the largest selection of eye-hoes / chopping hoes in Europe. We can't possibly stock all the different styles they offer (about 50), but if you want a chopping hoe (eye-hoe) that you don't see here, let us know and we may be able to order it for you. SHW also offers a good selection of high-quality rakes, forks, tined cultivators, and more.
SHW Eye / Chopping Hoes



SHW Rakes, Forks & Cultivators




SHW Shovels, Scythes & Other Tools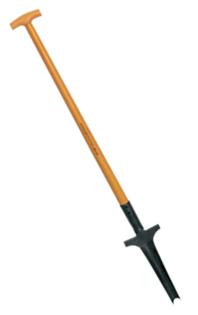 Barnel/Bahco Tools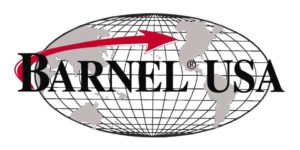 For pruning and cutting tools, we are proud to offer fine tools from the American company Barnel, based in Portland, Oregon. Barnel utilizes Japanese Sword-Steel blades in many of their tools, for maximum durability and strength. Most of their tools are assembled in the USA, with a very small percentage assembled in China or Taiwan (Machetes). Barnel also features several patented features not found on other professional brands, such as an easy-lube Center-Oiler bolt on many models, and a 2-position lock on some pruners.

We also offer a few tools from the Bahco company of France…these are items we picked up on a close-out sale from one of our suppliers, and they offer very high quality at extremely reduced prices…while supplies last!
Pruners & Snips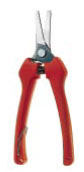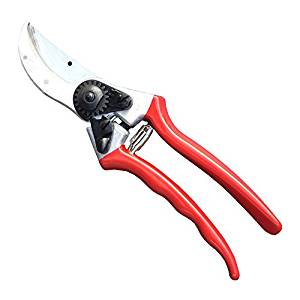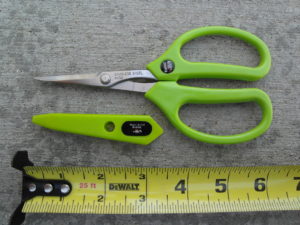 Loppers & Shears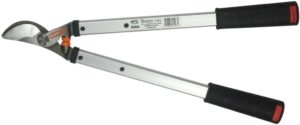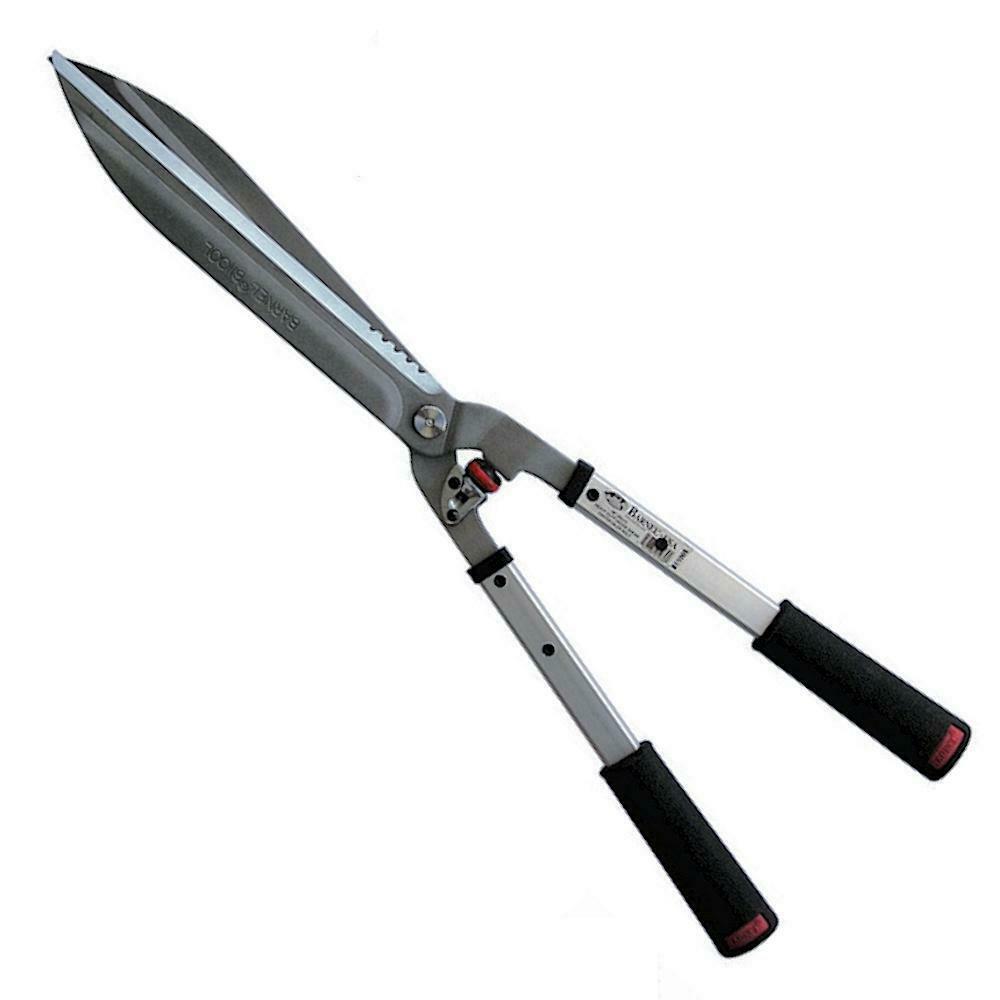 Machetes & Sawss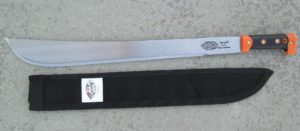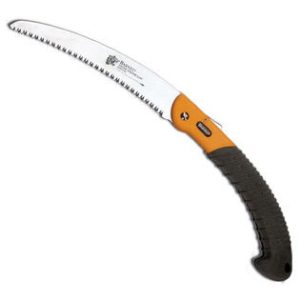 Other Fine Brands of Tools
To fill out our professional garden tool selection, we offer top-quality well-designed tools from Rogue (American made hoes made from recycled disk blades), Ammann (Swiss made occillating / stirrup hoes), Wilcox (American made stainless steel trowels), and Gulland Forge (hand-forged broadforks made in NC).
Hoes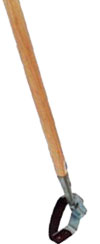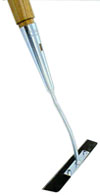 Hand Tools: Trowel, Hori-Hori, etc.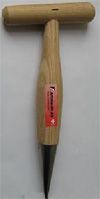 Jab-Type Seeder

Broadforks, Forks & Shovels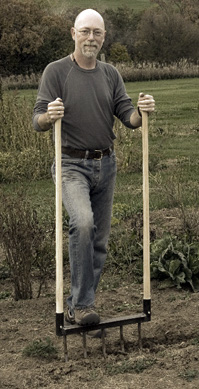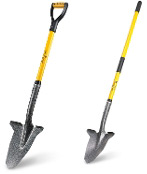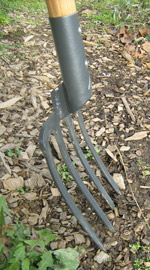 ---