Now your Walk-Behind tractor can make instant mini-trenches 2" wide and up to 6" deep! Perfect for burying phone or electric wires on your own property (where local codes allow), burying "invisible dog fence", propane lines, sprinkler system hoses…even has agricultural applications for opening up a narrow planting furrow in minimal/no-till planting systems (Note: cover crops or any fibrous material must be MOWED before this trencher passes through, or the stringy material will wrap around the trencher shaft) or installing fencing that extends underground to keep rabbits etc. from digging under fences.
The Mini-Trencher piles the soil neatly to one side, as you can see in the pictures. I (Joel, Earth Tools owner) used one of these implements to bury over 2000 feet of phone cable on my family's property. What a labor-saver!!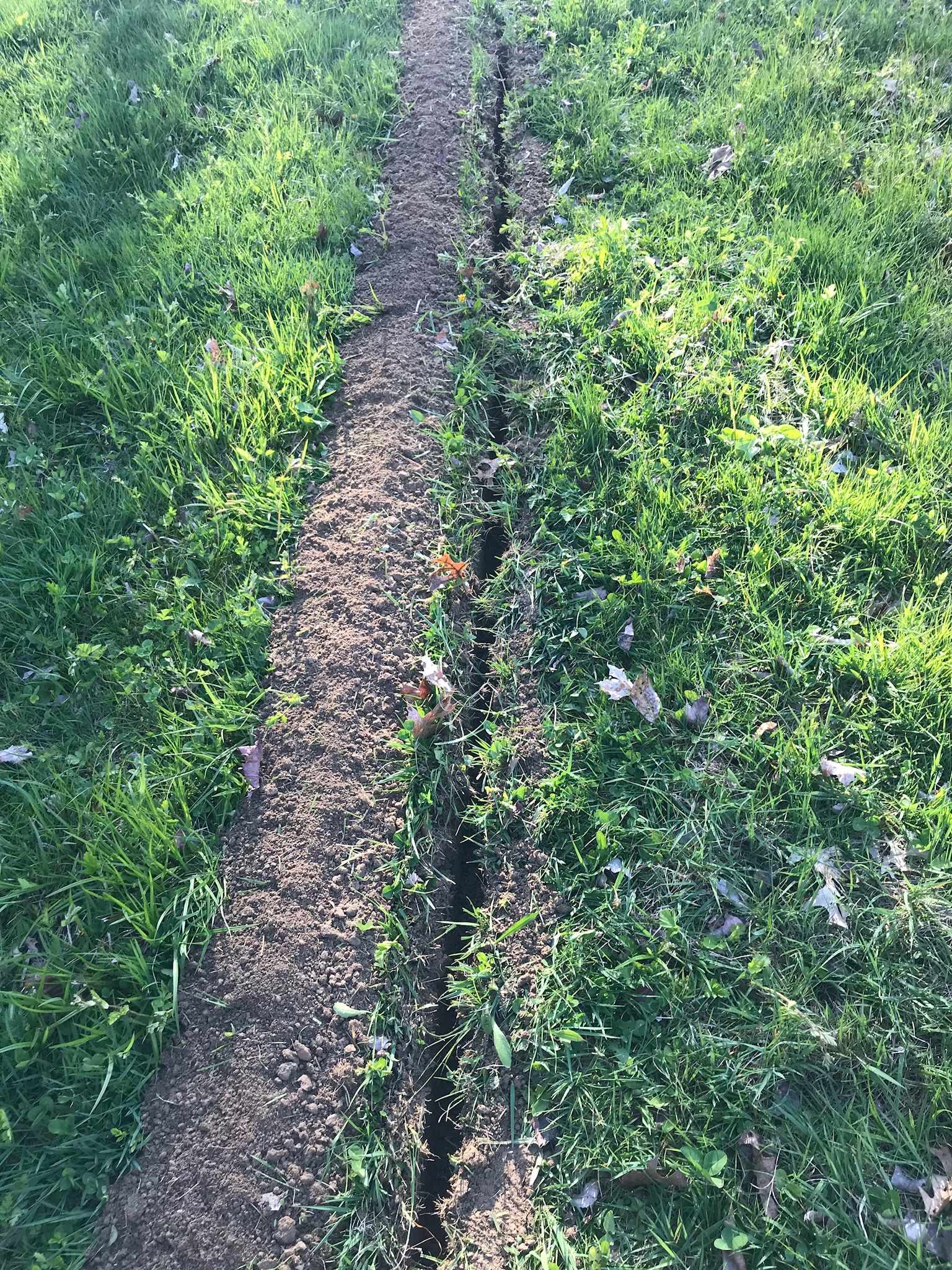 The unit has a super-heavy-duty cast-iron gearbox with hardened steel shafts & gears in an oil bath. The 12 cutting tines are easily replaceable and stocked at Earth Tools. Comes with a caster wheel to hold the trencher up out of the ground for transport; the wheel fits into a side-slot on the frame when the trencher is in use. (This is nice because it keeps the wheel with the trencher all the time – you don't have to go looking for the wheel when you're done working!) Available to fit BCS & Grillo tractors with 8hp & up.
---
Caravaggi Mini-Trencher
Depth adjustable from 4" to 6"
Item TRENCHER-B fits BCS 8hp and up (Requires PTO adapter for older BCS tractors with spline-drive PTO)
Additional accessory required to fit BCS 660 or 750
Item TRENCHER-G fits Grillo 8HP & up (fits Grillo G131 w/ PTO adapter)
May require that tractor is equipped with wheel weights on lighter/smaller tractors
MSRP: $1599 $1440