PTO = Power Take Off (where the implement attaches to the tractor)
QUICK COUPLINGS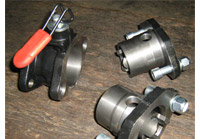 This popular accessory allows you to change implements on your walk-behind tractor in 30-60 seconds without tools. All they require is occasional light greasing and cleaning, and the quick couplings will save you hours of time and the trouble of replacing worn implement mounting studs and nuts, especially if you have multiple implements you are changing in the same season.
The way the quick-coupling system works: "Female" quick-coupling component fits on the TRACTOR. Each IMPLEMENT needs to be equipped with a quick-coupling "Male". Some implements we offer have built-in male quick-couplings on them…ask a salesperson for details.
BCS Quick Couplings for current BCS tractors 710 - 853 (excluding 750)
Female quick coupling: Item 922.90827: MSRP: $115, sale price $109
Male quick coupling: Item 922.90826: MSRP: $115 $109
NOTE: SOME purchases of new BCS tractors models 732, 739, 749, 852 & 853 qualify for a free "female" quick-coupling, and a free male to fit qualifying implements. See our Updated Specials page for details.
BCS Quick Couplings for BCS model 750
This tractor model kind of "breaks the rule", because on this model, the "Male" end of the quick-coupling is INTEGRATED into the tractor, and the Female ends have to be installed on each implement. (For BCS-brand, PTO-driven implements purchased WITH the tractor, the "Female" couplings are free.) Note: These couplings are specific to the BCS 750…they are not compatible with any other tractor model.
Female quick coupling specific for BCS 750 (for implements with "2-bolt" PTO flanges): Item 922.C0071: MSRP: $165, sale price $156
Female quick coupling specific for BCS 750 (for implements with "3-bolt" PTO flanges [spader, swivel rotary plow]): Item 922.C0058: MSRP: $165, sale price $156
Grillo G85 - G107 Quick Couplings
Female quick coupling: Item 954712: MSRP: $70, sale price $65
Male quick coupling: Item 954812: MSRP: $75 $70
Grillo G110 Quick Coupling
NOTE: All new G110 tractors come with a free "female" quick-coupling.
Male quick-coupling (for implements not already equipped with one built-in) (Item 946511): MSRP: $95 $89
NOTE: see our Specials page to see current promotions on Quick Couplings with purchases of BCS model 722 through 853 Tractors, and Grillo G110 tractor.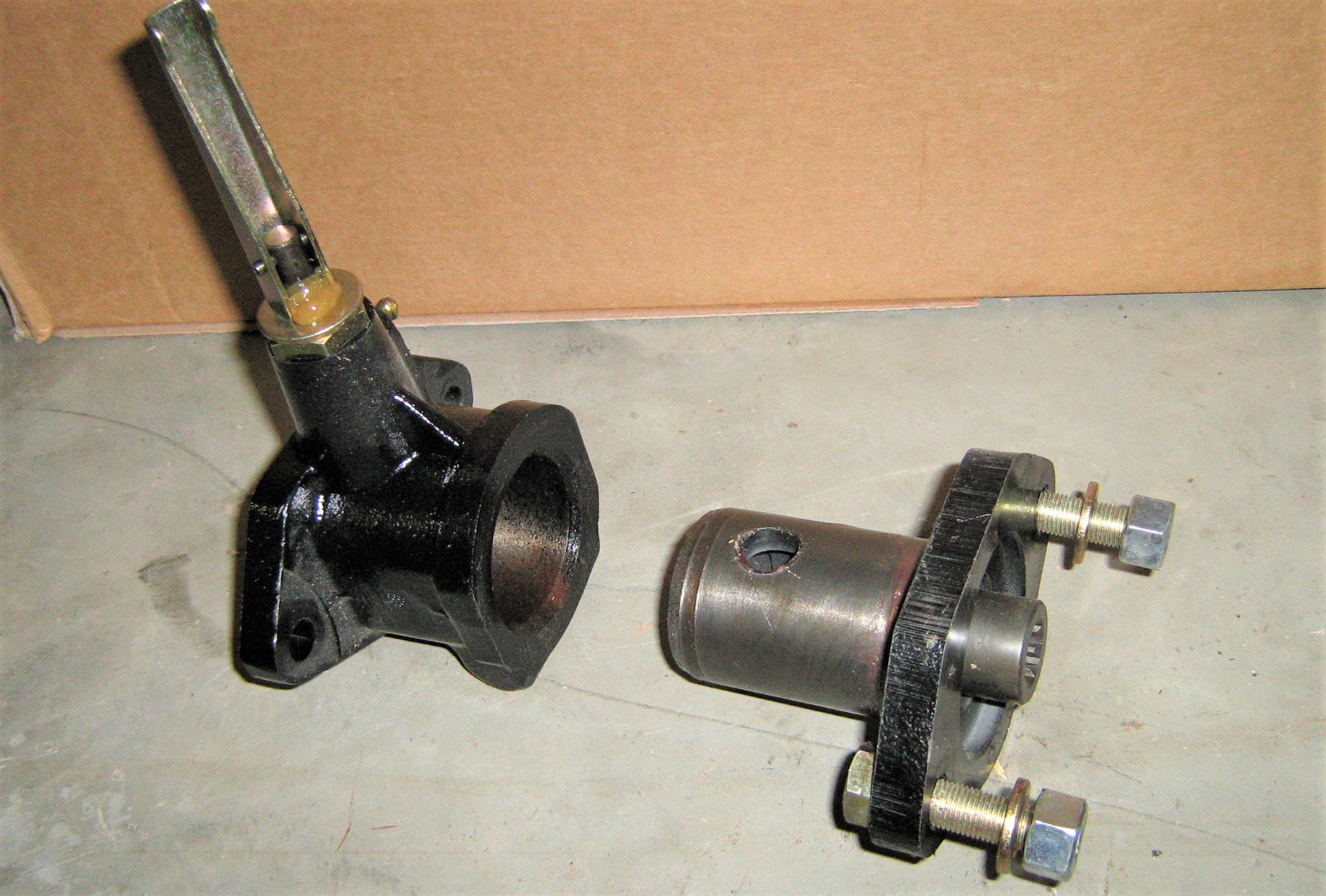 GRILLO QUICK COUPLING
NOTE: The Grillo G85/107 quick couplings listed can ALSO be used on the earlier BCS models 602, 604, 715, 725, 735 (and 737 and 605 models with SPLINE-ONLY PTO shafts), but it is NOT compatible with old-style "T-handle" BCS spline-shaft quick coupling individual components, which are out of production.
EXTRA NOTE! Installation of this Grillo-manufactured quick coupling system on BCS models 725 and 735 requires removal of tow hitch from tractor.
---
BLANK Male Quick Couplings (without shafts)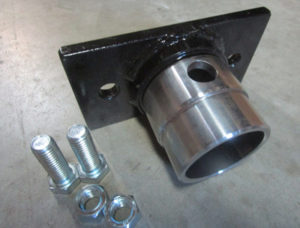 For implements that attach at the PTO flange, but do not require a PTO shaft hookup (such as dozer blades, etc.), we manufacture this accessory in-house to save our customers the cost of having to buy a quick-coupling "male" with a shaft in it…
NOTE: We manufacture these "blanks" with either a HOLE for the quick-coupling locking pin, or a SLOT. Which one is correct for you depends on whether you want the implement to "pivot" in the quick-coupling (slot) or be "rigid" (hole)…so specify which type you want. (As we go forward, we are slowly changing over to making them with a "slot" on one side, and a "hole" on the other, so you can just flip it over to get either option)
BLANK Male Quick Couplings
Item ET0010 (Fits Grillo G85-G107) MSRP: $48 $42
Item ET0015 (Fits Grillo G110) MSRP: $48 $42
Item ET0030 (Fits Post-1995 BCS, except for models 750 and 948) MSRP: $55 $49
---
PTO EXTENSIONS
NOTE: All accessory measurements are APPROXIMATE…these machines are mostly made in Europe, so original sizes are in Centimeters. We convert them to the closest Inch equivalent.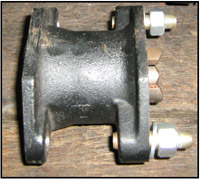 Sometimes this accessory is necessary to help balance the tractor properly with particular lightweight implements. It works by simply extending the PTO mount and therefore moving the implement weight further from the axle, which is the "fulcrum" of the tractor, and therefore achieving balance through leverage. Especially necessary when heavier engines, such as diesels, are used. Occasionally the PTO extensions are also used to gain more clearance between the implement and the wheels, especially when larger-than-standard wheels are desired for the tractor. Be sure to ask if any of these extensions are required for the tractor and/or implements you purchase. These accessories can be attached to the tractor OR the implement, whichever is more convenient.
Available in 3" lengths; can be coupled together if needed for longer lengths. (some random 6" lengths may be available, but technically these have been discontinued)
3" PTO Extension
Item 9C1512 (fits Grillo Splined PTO) MSRP: $80 $75
Item 922.90829 (fits BCS 718 - 853) MSRP: $135 $128
---
PTO ADAPTERS
Several adapters available to serve a variety of functions:
Adapter 922.90831: Newer type BCS tractor with Taper-3-jaw to 18mm 10-groove "splined" implement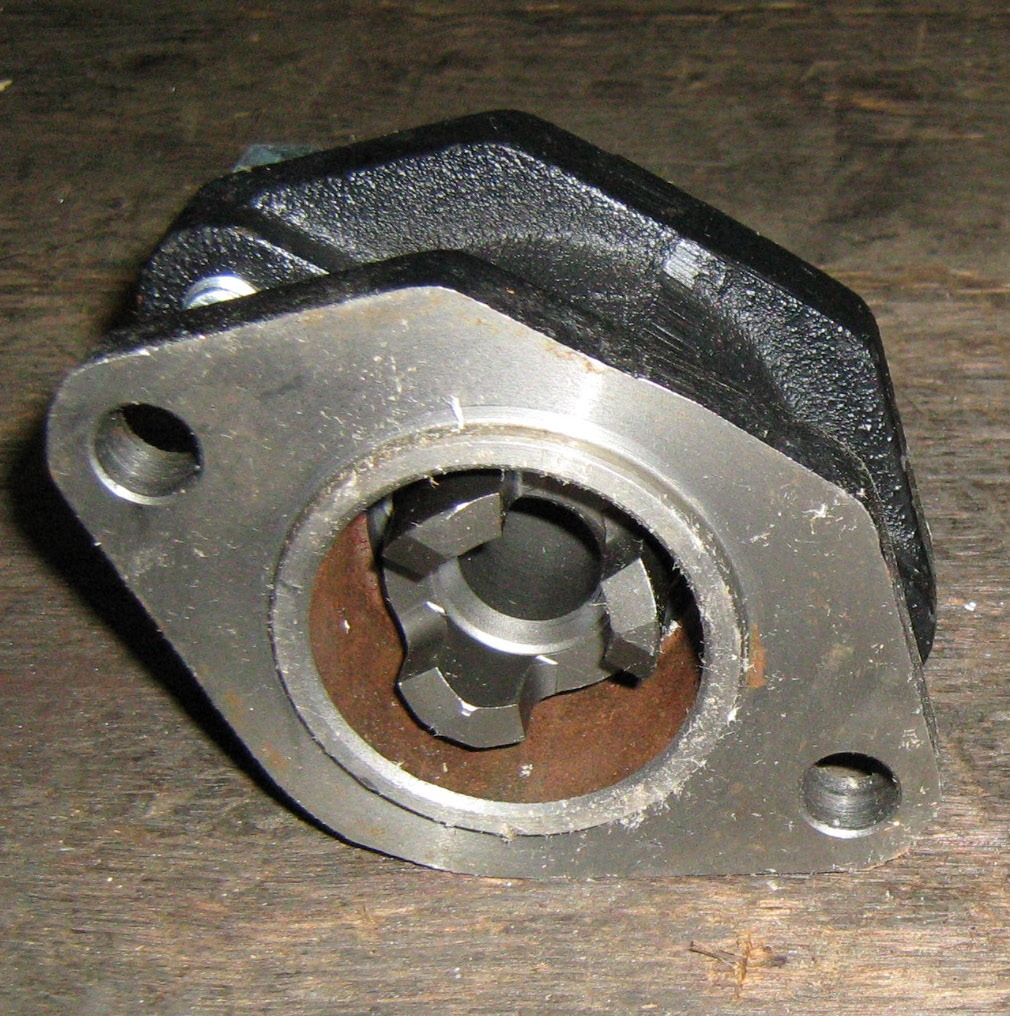 TRACTOR end of 922.90831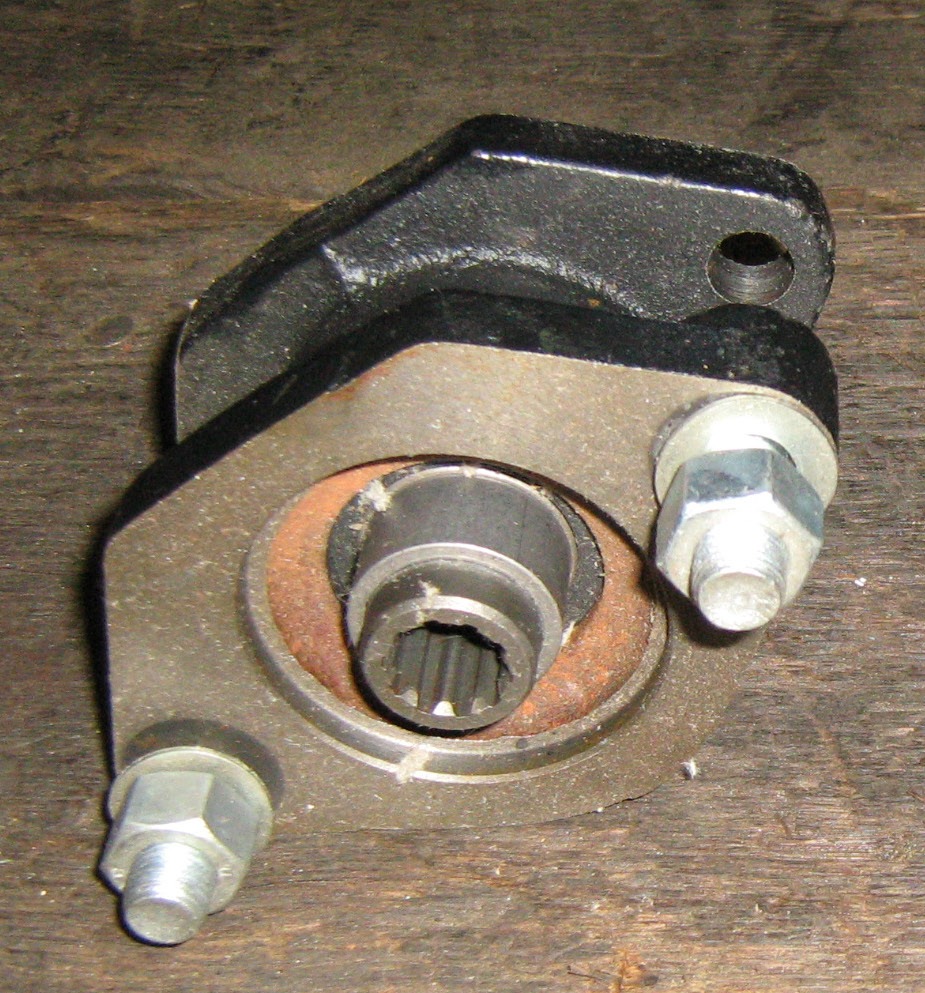 IMPLEMENT end of 922.90831
Allows BCS implements (or in some cases certain Grillo implements) with older-style 18mm 10-groove spline (Pre-1995) PTO shaft to attach to new BCS tractor with taper-3-jaw PTO.
Fits BCS Tapered-3-jaw tractor to splined implement
Item 922.90831
MSRP: $125 $118
Adapter 922.90832: 18mm 10-groove spline-shaft tractor to BCS Taper-3-jaw implement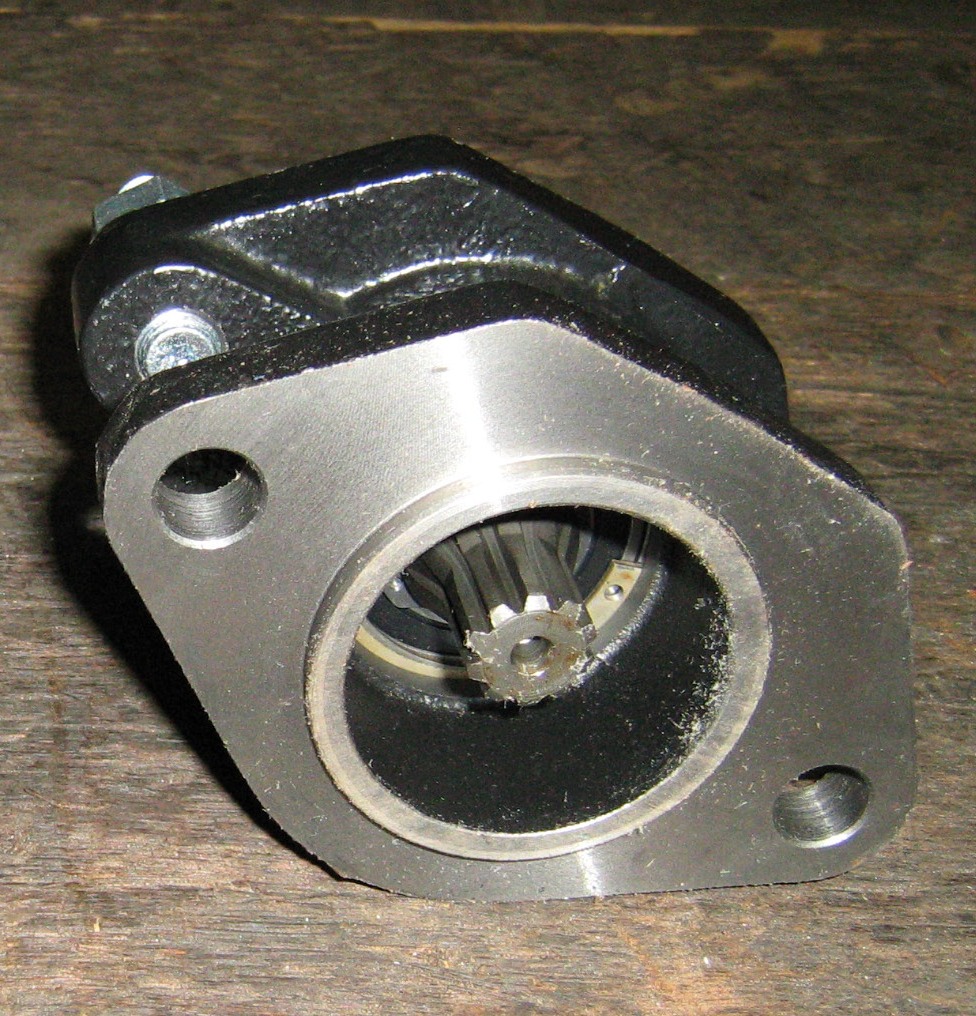 TRACTOR end of 922.90832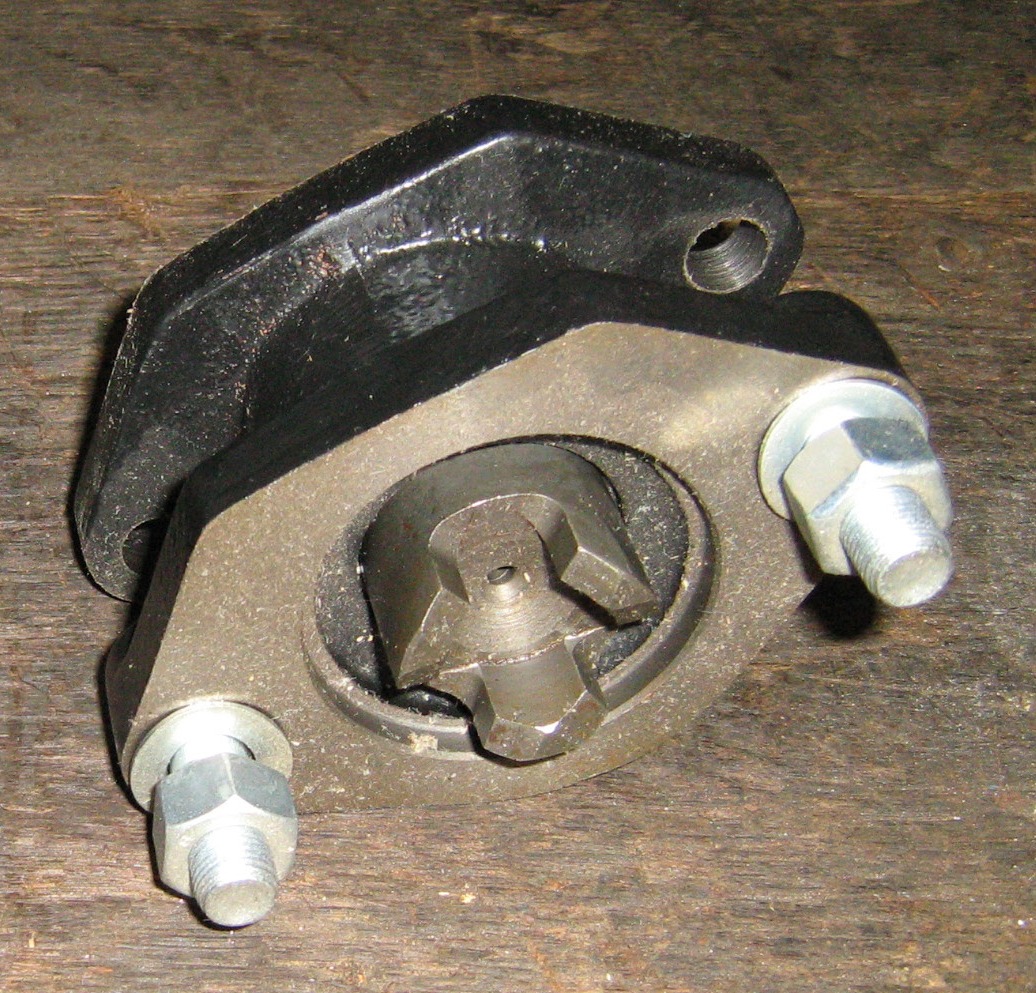 IMPLEMENT end of 922.90832
Allows BCS implements with newer style (Post—1995) Taper-3-jaw PTO shaft to attach to older 18mm, 10-groove spline PTO BCS tractors (or, in some cases, certain Grillo Tractors).
Fits BCS or Grillo 18mm 10-groove splined tractor to Taper-3-jaw implement
Item 922.90832
MSRP: $155 $118
Adapter 9C2012-LSR: Grillo G131 tractor to G107 type implements
Tractor end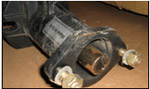 Implement end
Adapts the G131 Grillo to the G107-type Grillo PTO, and is necessary when using some implements on the G131 (cutter bar mowers, log splitter, chipper/shredder, power sweeper, scraper blades, fertilizer spreader, lawn mower, Disk mower, hayrake and baler…may have to be used in conjunction with Adapter 1 for some of these applications (if the implement is equipped with an "integrated" male quick-coupling, a matching "female" quick-coupling will also be required).
Adapts Grillo G131 to smaller Grillo PTO
Item 9C2012-LSR
MSRP: $195 $185
NOTE: We also offer this as an adapter "kit", including the components to convert to BCS implements. Ask an Earth Tools salesperson.
Adapter 922.90828: Current BCS tractor to 1-3/8" 6-spline farm-tractor-type PTO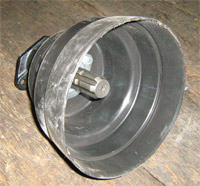 Converts the current BCS PTO mount to a 6-spline, 1 3/8" shaft, identical to the 540 rpm shaft of any full-size tractor. Allows certain low-power-requirement tractor PTO type stationary implements to be powered by your walk-behind such as sprayer pumps, grain elevators, small PTO generators, etc. Keep in mind, though, that the Walk-behind tractor PTO turns 990 rpm at max engine speed, so if you are powering an RPM-sensitive implement, you cannot run the engine over HALF throttle, or you will over-speed the implement!! This accessory can be used on some Grillo tractors in conjunction with Adapter 992.90832.
Fits Current taper-3-jaw BCS tractors, adapts to 1-3/8" 6 spline shaft
Item 922.90828
MSRP: $250 $237